Sonder is a word from
The Dictionary of Obscure Sorrows
that describes "the realization that each random passerby is living a life as vivid and complex as your own". Using this idea Sonder is a concept for an arts magazine focused on the reasons behind why people create; diving into the complexities and forging connections through them. 
This issue was themed around liberation and what that looks like. Topics touched on include fat liberation, Black liberation, gun violence, and mindfulness.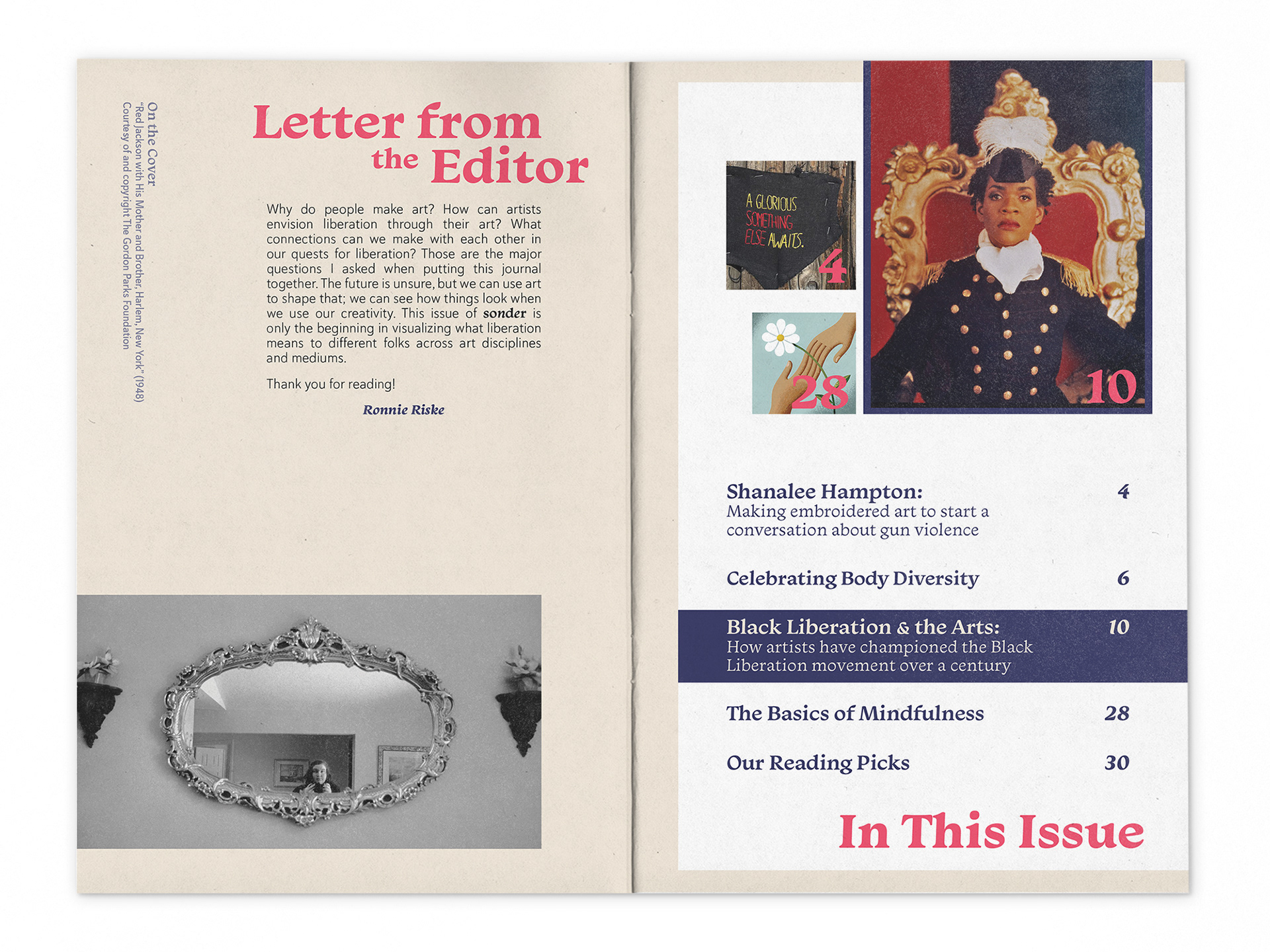 The final piece is 32 pages, 6.25in x 9.375in and saddle stitch bound. With this magazine, readers can begin to forge connections with each other through why they create.
Credits, in order of appearance: